Here's saturdays and sunday's sketches.
>
(I swear he throws a hissy fit if I move one inch off "my" side!)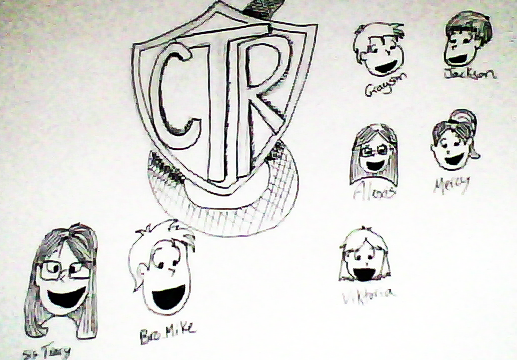 I drew this in sacrament, it's missing 4 children, but I haven't met those 4 yet!
This week is full of drawing, painting, sewing and babysitting. I'm making a few baby shower gifts (I'm expanding from just paintings, you'll have to be at the showers to see them!)I am making a scarf too out of the million of scraps I have. I got a whole big bag full of them! I'll be sure to post the results if it comes out well.
I can't wait till the school opens up so I can scan these photos in, instead of taking a photo of them with our webcam. They look a lot better and crisper in person.